Wonder Boy Collection Is Coming To Switch This Year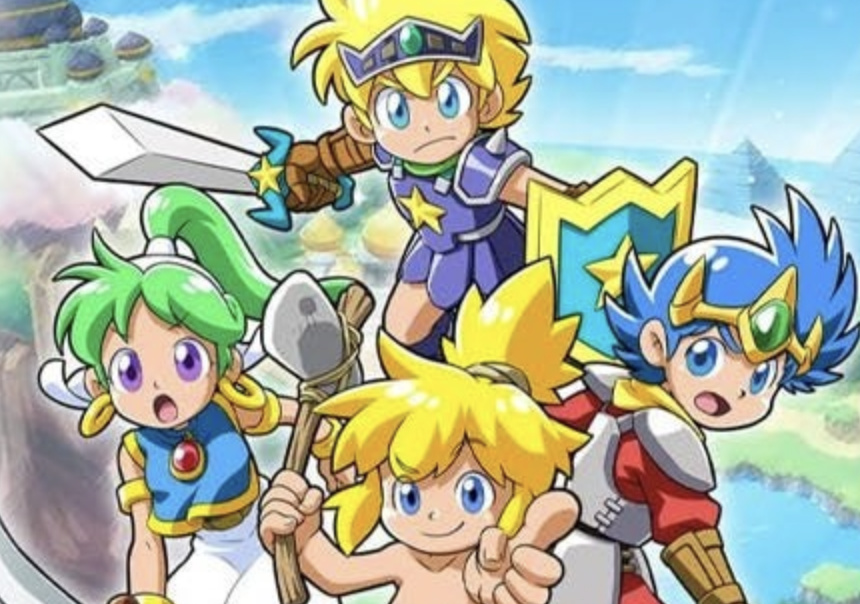 A Wonder Boy compilation is coming to Switch, according to a new ESRB rating.

The package will feature four titles: Wonder Boy (arcade), Wonder Boy in Monster Land (arcade), Wonder in Monster World (Mega Drive / Genesis), and Monster World IV (Mega Drive / Genesis). These appear to be straight emulations of the originals, but creature comforts such as screen filters and the ability to rewind the action will also be included. An art gallery will also be part of the collection.

While there's not been an official announcement for Wonder Boy Collection yet, the Amazon UK listing has the following information:
 
Bringing together four of the very best Wonder Boy games – from the original 1986 arcade version to 1994's Monster World IV – this remarkable collection gives you a chance to experience one of the most influential series from gaming's past.

Through the 1980s and 1990s the Wonder Boy games built up a huge following with their dazzling blend of energetic platforming and action-RPG gameplay. Unlike other titans from the platform genre, however, the Wonder Boy games have seen very limited release in the West on modern gaming hardware. Until now!
The Wonder Boy games are designed to be simple to pick-up and play for gamers of every ability – but contain enough depth and challenge to keep even the most skilled players busy. And now they're updated with modern features such as the ability to rewind your game at any moment.

So whether you're looking to try this iconic gaming series for the first time, revisit a youth spent playing Wonder Boy, or add a refreshingly distinct platformer to your collection, Wonder Boy Collection is the perfect package for you!

– Four classic games from SEGA's influential platforming series
– Features Wonder Boy, Wonder Boy in Monster Land, Wonder in Monster World and Monster World IV
– Precisely ported to modern consoles, with extended features like filter, shader, rewind option and art gallery!
– A fantastic blend of platforming and RPG action
– Get nostalgic with vibrant pixel art and crisp chiptune audio
– Simple and welcoming for new players – with enough depth and challenge to captivate the most devoted

According to Amazon UK, the game will launch on June 3rd.

Wonder Boy has had a spiritual successor recently in the form of Monster Boy, and the Master System game – which sadly isn't included here – was remade for Switch a few years back. Monster World IV also got the remake treatment recently. The original arcade game was also remade recently, too.

Source: