Warzone Hackers Are Forcing Cheats On Big Twitch Streamers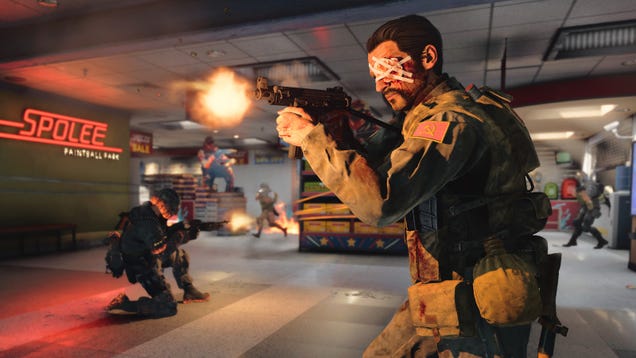 Call of Duty streamers suddenly find themselves at max level with all the weapon skins
Demonstrating the latest trend in the increasingly active Call of Duty hacking scene, last night several high-profile Warzone streamers suddenly found their accounts boosted to level 1000 with all of their weapon skins unlocked.
Accumulating prestige levels on Call of Duty: Cold War, Modern Warfare, and Warzone normally takes a whole lot of work. First a player has to reach the max military rank of 55. Then the seasonal levels kick in, starting players over at level one, at which point they've got 999 more to earn. Reaching rank 200 in a season marks the player as a Prestige Master. Reaching level 1000, well, apparently that's easy enough with the help of hacks.
As reported by Eurogamer, several popular Warzone streamers found their prestige levels involuntarily boosted during play last night. One of the most popular Twitch COD streamers, FaZe Clan's Nick "NICKMERCS" Kolcheff, was live on stream when his teammates pointed out his sudden level jump. Kolcheff went through his weapon unlocks and discovered that all of his weapon skins were unlocked, including the elusive "dark matter" skins.
Source: Kotaku