Sonic and Fall Guys Reunite with Special Event, New Level, More Costumes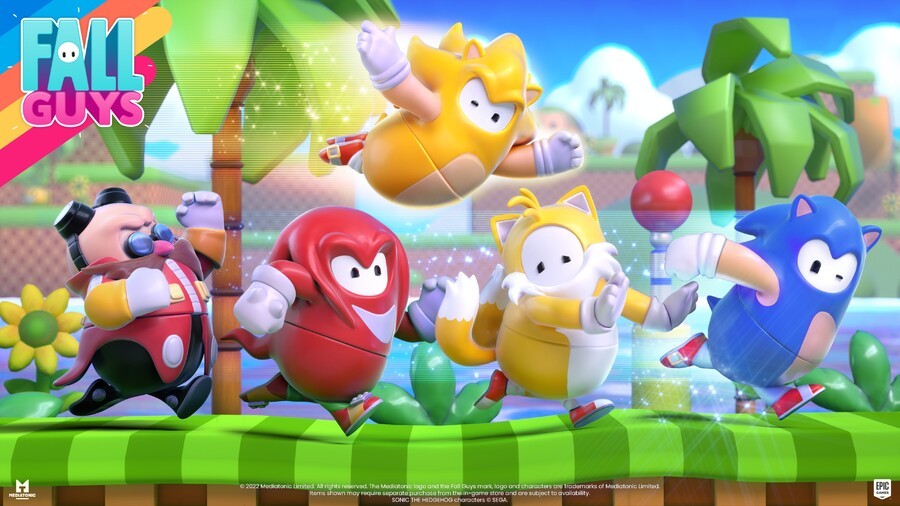 Bean Hill Zone.
SEGA's mascot has joined forces with Fall Guys once before, but a new collaboration is taking things a step further. In a special event celebrating his 30th anniversary, Sonic is returning to the madcap multiplayer game, and this time there's much more to enjoy than just a couple of costumes.


From 11th to 15th August, you'll be able to take part in a special in-game event. This introduces a brand new, Sonic-themed round called Bean Hill Zone, in which you must gather as many rings as you can throughout the stage. Playing this level will earn you points towards unlocking various cosmetics, including a new Pattern, Nameplate, and Sonic Sneakers costume piece.


Elsewhere, the Sonic outfit itself is back, as is Knuckles, and this time there are three more to choose from. Super Sonic, Tails, and Dr. Robotnik costumes will all be available in the item shop.


Are you excited for this crossover? Will you run around at the speed of sound in Fall Guys' new Sonic stage?

 
Read the full article on pushsquare.com