Nintendo Will Reveal Last Smash Bros. Ultimate Fighter On October 5
Nintendo announced Super Smash Bros. Ultimate's final DLC fighter will be shown off by director Masahiro Sakurai in a video stream on October 5, capping off months of speculation and bringing years of roster expansion to an end.

The final Mr. Masahiro Sakurai Presents will go live at 10:00 a.m. ET that day and include the usual demonstration of how the new playable character works. Once live, the fighter will be the 82nd to be added to the game, and round out the sixth and final slot in the Fighter Pass Vol. 2 DLC that began with Arms' Min Min a year ago. They'll likely arrive alongside other extras as part of Challenger Pack 11, cementing Ultimate's legacy as one of the most ambitious crossovers ever.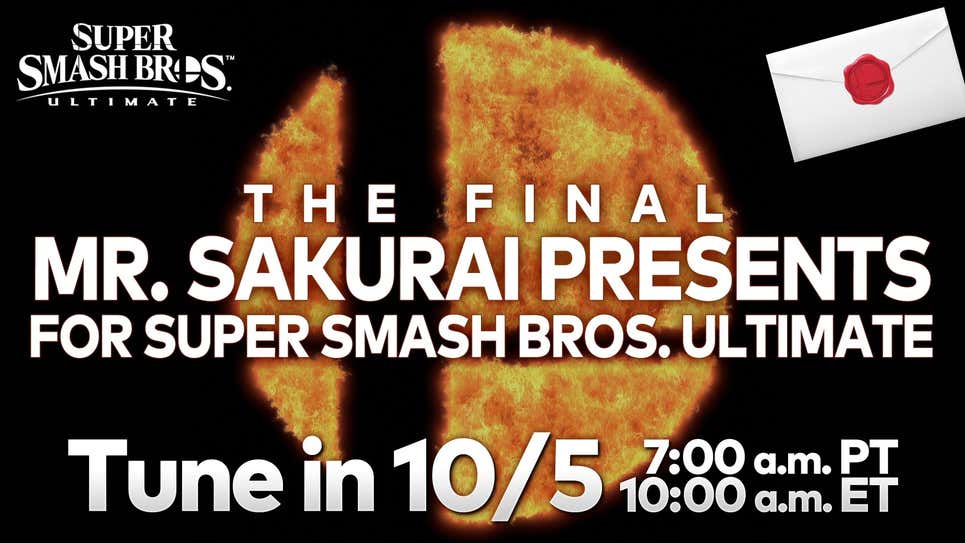 Fonte: Kotaku