Hitman 3 Is Going Rogue(like)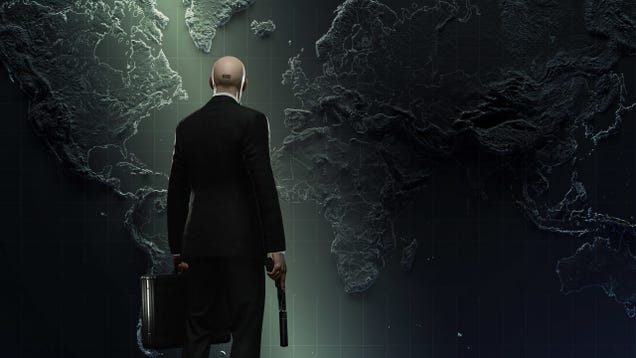 At least someone's racking up their frequent flyer miles. Travel restrictions are once again unpredictable, flights are being canceled by the thousands, but Agent 47 is still giving his AMEX Centurion a workout. The bar-coded, Saville-suited assassin is taking another jaunt around the globe, as Hitman 3 is getting a slew of new modes as part of its second year. IO Interactive announced the news on a YouTube stream this morning.
"Elusive Target Arcade"
is a new time-sensitive mode for Hitman 3. Elusive targets—marks who only stick around for a limited period of time—have been a mainstay of recent Hitman games. In the arcade twist on the mode, which is added free to Hitman 3 starting January 20, targets are permanent, but you'll have to take out several in a row. Mess up, and you'll have to wait a day to try again.  
Hitman 3 will also receive a new mode called "
Freelancer
," in which you take out targets in a chain of existing Hitman maps, jumping from one level to the next from a gorgeous, mid-century safehouse. Your goal is to take down an unidentified leader, eliminating their subordinates along the way; every target you take out gives you more intel on who the leader might be. Targets are randomized, so you can't memorize a campaign's layout. If you bring gear on a mission and die, you lose it. Basically, it's Hitman by way of roguelike. "
Freelancer
" is currently slated for the spring.
IO Interactive also announced details about Hitman 3's forthcoming VR debut on PC, first revealed last November. (Hitman 3 has been playable in virtual reality since launch, but only on PSVR.) The entire World of Assassination trilogy—the three most recent Hitman games—will be available on VR for PC on January 20, with support for any levels you can already access. On the same day, Hitman will receive ray-tracing support on PC, be available on the Steam storefront, and join the Xbox Game Pass library for both console and PC.
Read the full article on
Kotaku