Halo Infinite Will Soon Let You Earn Credits For Playing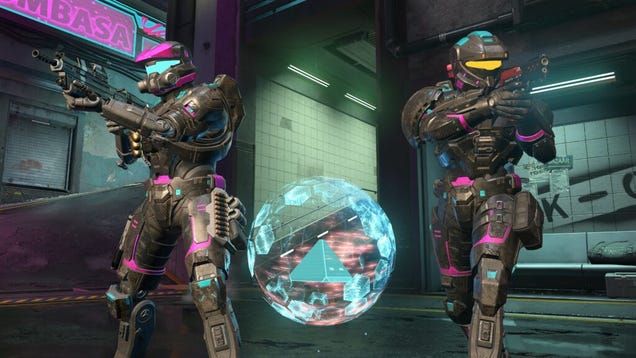 This is not a drill: Halo Infinite will soon let you play your way into earning credits for its in-game shop. 343 Industries senior community manager John Junyszek confirmed as much in a post on the Halo Waypoint forums tonight in what's known in the American PR business as a "White House news dump."
"
Thanks to your continued feedback, we are happy to confirm Credits will be earnable in Season 2's Battle Pass
," Junyszek wrote. "
We'll have more to share on this as we get closer to Season 2."
Since Halo Infinite's multiplayer mode launched in November, players have critiqued aspects of its free-to-play model. Some have said progression in the battle pass was too glacial, which 343 Industries quickly addressed. Others have focused on the cosmetics, saying the free battle pass offers little in the way of meaningful rewards, ultimately leaving all of the cool-looking stuff gated behind microtransactions in Halo Infinite's in-game store.
Last week, 343 Industries stated an intention to lower prices in the shop. While sticker prices of bundles have already taken a dip this week, Junyszek said tonight that next week's store update will start offering items up for sale piecemeal, rather than exclusively as part of pricey bundles.
Those steps have been well-received by the community, but tweaking the battle pass so you can earn credits as you play is quite possibly the single biggest request among the Halo Infinite playerbase.
Read the full article on
Kotaku