God Of War Is Getting Rave Reviews On PC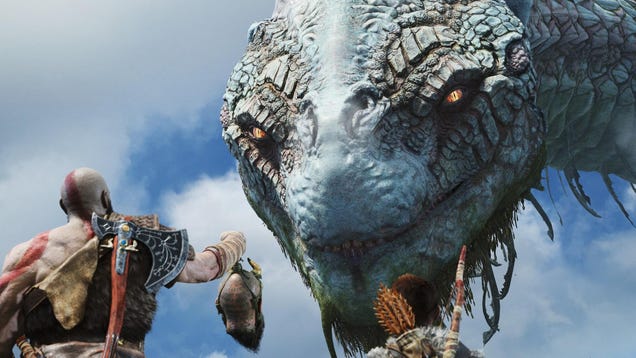 God of War was great when it came to PS4 in 2018 and, like Kratos himself, it appears to have only gotten better with age. According to the initial reviews, the previous Game of the Year winner is even more stunning on PC, where it's set to land later this week on January 14.
Sony Santa Monica's pivot from Greek to Norse mythology breathed new life into the aging PlayStation franchise, and high-end PC hardware is breathing new life into the three-year old former PS4-exclusive. It currently has a 93 on Metacritic, where even critics who are disappointed in the game itself are impressed by the quality of the PC port co-developed by Jetpack Interactive.
GameSpot put together a helpful side-by-side comparison that shows just how ramped up the shadows and contrasts are on the PC version, even compared to God of War running on the PS5. While the game apparently "sings" on top-of-the-line PCs, according to Kinda Funny Games' Andy Cortez, reviewers also report that it runs quite well even on recommended and minimum required settings. The one big drawback is that the game still isn't optimized for PC controls, so it might be a skip if you don't want to play it with a gamepad.
Here's a quick round-up of what some folks are saying:
Ars Technica
When comparing the maxed-out PC version to the PS4 Pro code running on the PS5, the differences can range from subtle to striking. The biggest difference comes from a large boost to shadow resolution and quality, whether in the form of higher-res shadow maps, more objects casting significant shadows, or a fuller, richer pass of ambient occlusion across more surfaces. Volumetric effects like dust clouds, shattering structures, and magical effects also benefit from higher settings on PC.
Read the full article auf
Kotaku