First Dying Light 2 DLC Now Arriving in September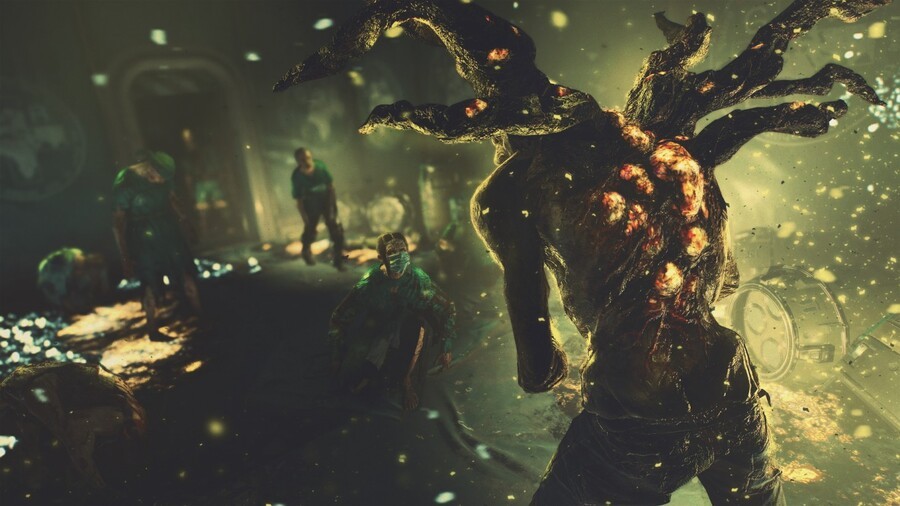 The first piece of major Dying Light 2 DLC is now slated for September, a post-launch content roadmap from Techland confirms. It sees the initial story-focused expansion pushed back by a few months for more polish, but in its place will be further free content including a Photo Mode, community events, and general content updates. That's all releasing between June and August.

First up is chapter one, which introduces more optional content and events. It's titled In the Footsteps of a Nighrunner, and new missions, bounties, enemies, rewards, and an Agent and ranking system will be deployed alongside it. There will then be a second instalment launching around the same time as the first story DLC, also for free.

Techland has promised five years of support for Dying Light 2 — the same as it did with the first game — so this really is just the beginning. So far, the decent sequel has received a New Game+ mode and a few new parkour challenges via patches and updates.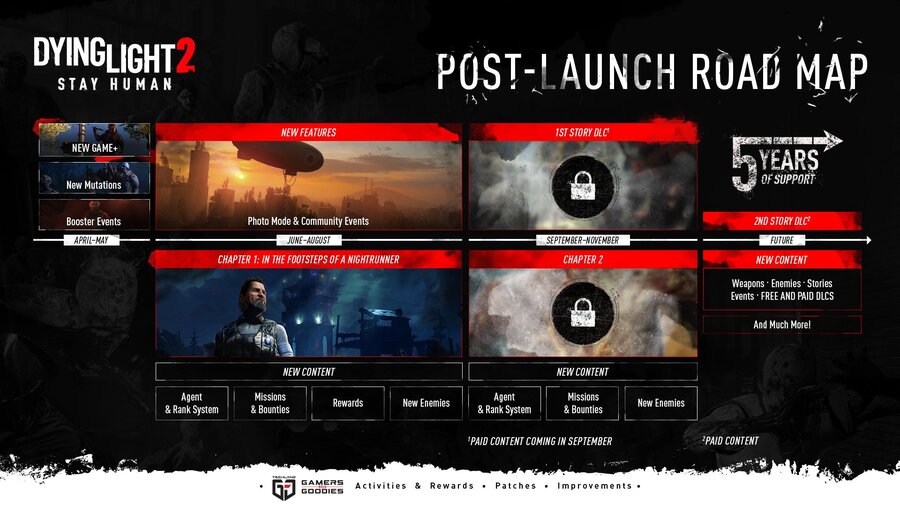 It launched back in February to somewhat favourable reviews and a 7/10 verdict here on Push Square. "Dying Light 2 is a super solid follow-up to the 2015 original, building upon its fantastic gameplay loop with new traversal options for even more parkour fun," we concluded.

Source: