Among Us X Hololive VTuber Collab Officially Announced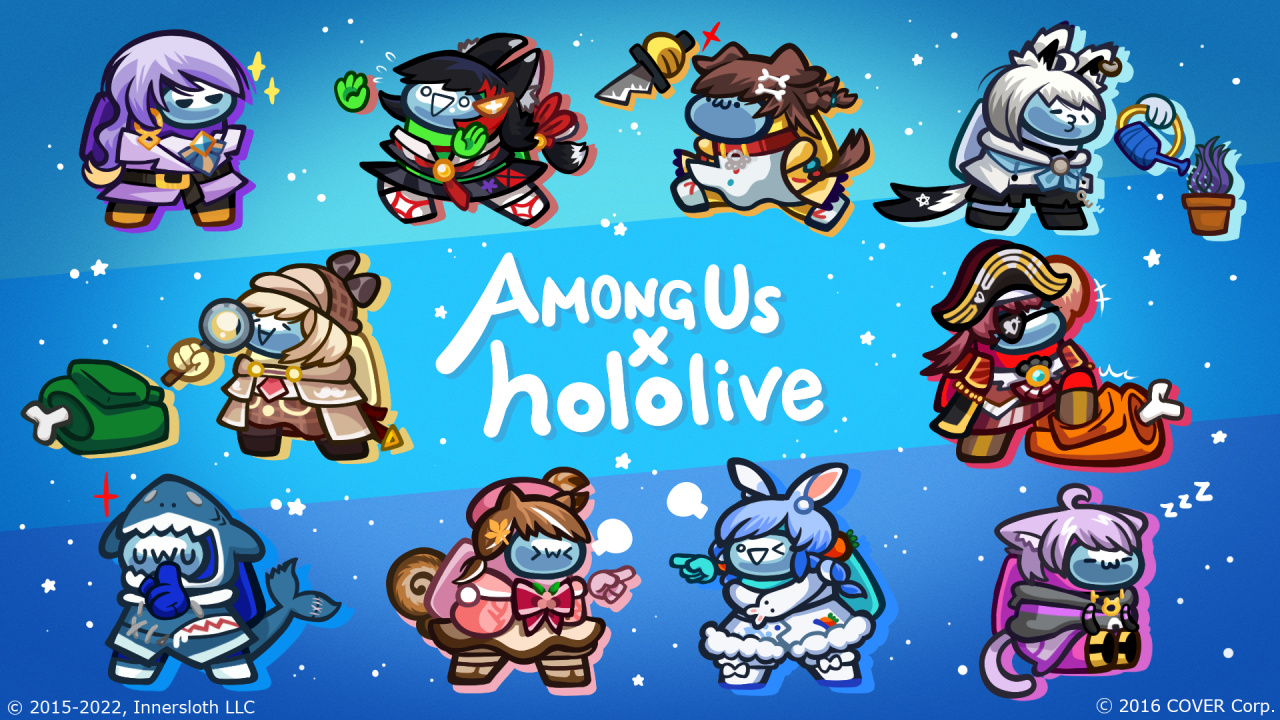 Unlock all sorts of cosmetics.
Update [Wed 21st Sep, 2022 00:55 BST]: Innersloth has now officially announced its new Hololive VTuber cosmicube collaboration. This cosmicube will allow players to unlock their favourite VTuber cosmetics, and will release alongside v2022.9.20 for 110 stars. These items will be available for purchase until 20th December 2022. Here's what's on offer:



✨ @hololivetv x Among Us ✨

Our new Cosmicube collab is out!! Hop in the game to find some of your new fav cosmetics, featuring:

▶️ Risu
▶️ Gura
️▶️ Marine
▶️ Korone
▶️ Moona
▶️ Okayu
▶️ Mio
▶️ Fubuki
▶️ Pekora
▶️ Amelia

More info: https://t.co/MEx3ynNiLe pic.twitter.com/fOWXVmDoar

— Among Us (@AmongUsGame) September 20, 2022
Ayunda Risu Outfit
Ayunda Risu Hat
Gawr Gura Outfit
Gawr Gura Hat
Houshou Marine Hat
Houshou Marine Outfit
Inugami Korone Outfit
Inugami Korone Hat
Moona Hoshinova Outfit
Moona Hosinova Hat
Nekomata Okayu Outfit
Nekomata Okayu Hat
Ookami Mio Outfit
Ookami Mio Hat
Shirakami Fubuki Outfit
Shirakami Fubuki Hat
Usada Pekora Hat
Usada Pekora Outfit
Watson Amelia Outfit
Watson Amelia Hat
No Thoughts Visor
Sweepy Visor
Smug Aura Visor
Ah. Visor
Hmph! Visor
Teehee! Visor
Bored Now Visor
Nudge-Nudge Visor
Marine's Eyepatch Visor
Haha What Could Be Wrong? Visor

You can read more over on the official game website.

 
Read the full article on nintendolife.com